Thank you to All our Veteran's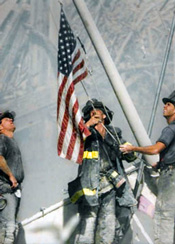 Home of the 911 Flag.
Originally sold from this location

Flag

Updated: September 29 2022

In Business since 1989,
On line since 1999
2021 is our 22nd Year Online / Over 30 year in Business.


Over 1.5 Million Visitors
Doing someting Right ??


A Veteran Owned Company


Only Minutes away from
Mammoth Cave National Park.

Hours
10 am -6 pm Monday thru Friday.

Central Time Zone

Web Site and E-mail us 24-7



Sales for United Sates only. No Export sales, No Exceptions.





Hoosier Gun Works specializes in Gun Parts, Stocks, Magazines and Barrels but also deals in closeout and overstocked sporting goods. We supply many Gunsmiths and Gun Shops in the Midwest and across the country with parts and other merchandise.

We enjoy

Mauser

and

Enfield

rifles, and try to stock parts for these.


We have been in business since 1989. On the Internet since 1999.


Info / Office 270-749-2109 Monday-Friday 10-6 Central Time.
Or Leave a message, after business Hours


We buy as well as sell!




Order line For orders only

:.

800-497-7320

Central Time Zone
10 am -6 pm Monday thru Friday.

Info / Office / Dumb Questions 270-749-2109 / 270-697-7854
Central Time Zone
10 am -6 pm Monday thru Friday. Leave a message after hours



Minutes away from Mammoth Cave National Park.


HGW Email
Click to E-Mail US hoosiergw@gmail.com
Having some email problems, please call if email will not go thru.

Online Catalog
Check out our online Catalog!
About Us
Information about Hoosier Gun Works.
News/Specials
New improvements to our business, specials, and upcoming events.
Links
Some of our favorite links.
Contact Us
How to contact Hoosier Gun Works and ordering information, PLEASE READ BEFORE ORDERING.
Ordering Information
How to order from Hoosier Gun Works.

PLEASE READ BEFORE ORDERING
No Online ordering, we like to talk to our customers.



Visit our other Store
Shop at Hoosier Gun Works
for New distributor selections

Our Online store has different products than the items in our store.
This means that if you find a product in our online catalog, it very well may not be available in our store.
Also, prices may not the same as "in-store" prices.


Or continue to browse our Warehouse website here.