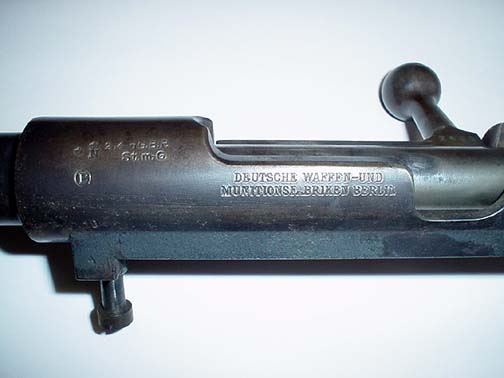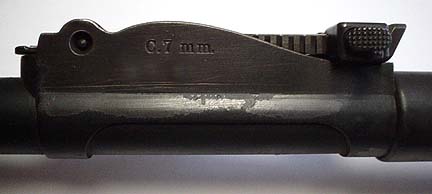 This Mauser seem to be a 1904 Mauser-Verguerio without Portuguese military markings, other than German commercial proof marks. (proof marks on receiver show 7mm caliber) Caliber is 7mm (7x57) also marked on sight base. Circle around the B seems to be a Brazilian proof ?.

Has hinged floor plate. Barrel is identical configuration to a M-1909 Argentine, (29 inch) Was covered in black paint and stock cut down., Was missing the cocking piece and safely and bolt shroud (found these parts)

Looking for original full length rifle stock (not 1904/39 carbine stock).
Info points to a Salesman's sample, used to gain the contract for the Brazilian Police in 1910. Some information also points that some of these were made for Siam.

Looking for some more info, reference and pictures on this rifle.


Found a M-1904 in 6.5 Portuguese a few years back at a show, also was sporterized. Took several years to find all the parts (stock especially). Was really neat because Portuguese rest was scratched out and Dominican Republic markings added.
Still haven't found any ammo for the 6.5 .

Thanks all
David